Father: Usher aus der Brunnenstrasse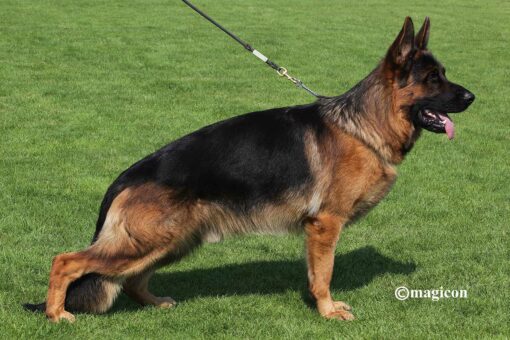 WORLD CHAMPION
VA 1 BSZS
IGP 3
Kkl Lbz
Hd/Ed
a1/a1
The breeding winner of the year 2022 is large, medium-bodied, rich with a slightly accentuated building extension, very well pigmented, expressive, dry and firm. Strong, well-formed head with dark eyes and correct ears, high withers, straight back, the croup has good length and location. Correct angles in the forehand and hindquarters, balanced chest ratios, straight front. With correct pedaling sequence and stable hindquarters, Usher shows fluid, expansive gaits with free priority from powerful replenishment in a very good equilibrium position. Usher has undergone excellent development and reached a high degree of maturity.
Mother: Quigky vom Messina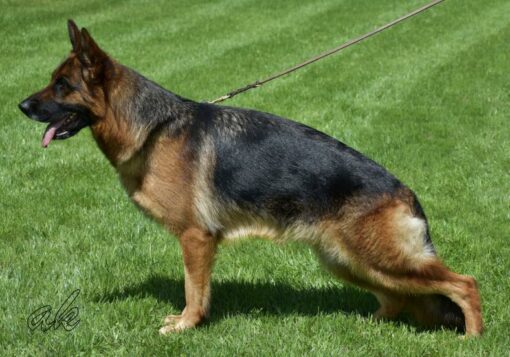 SG23 BSZS
V1 LGZS
IGP 1
Kkl 1
Hd/Ed
a1/a1
Large, medium-powered, rich, very type- and expressive, good building conditions. Straight, firm back, good length and position of the croup, very good angles of the forehand and hindquarters, correct front. Balanced chest ratios, straight crotch sequence, powerful, far-reaching gait with very good presentation. Safe nature, TSB pronounced.
---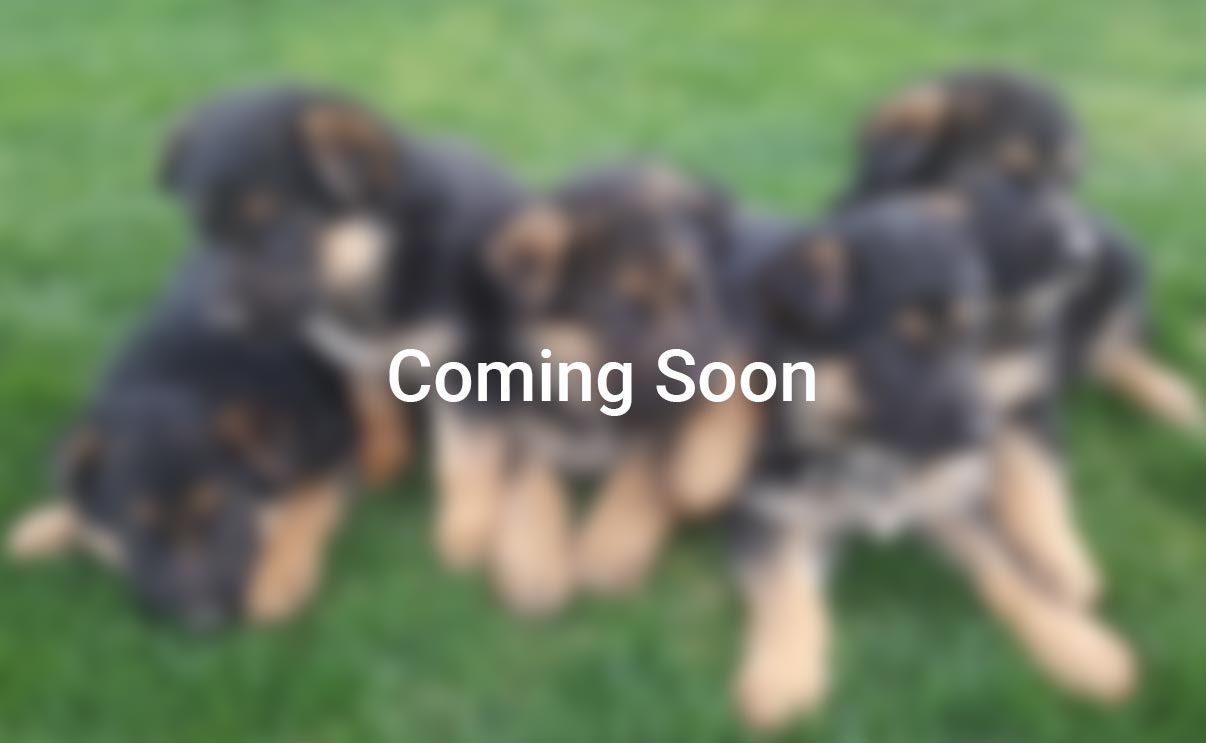 $3,000 – 3,500
These puppies are from the best breeding in our kennel to date!! Quigky is a super female who ranked #23 in the World amongst over 200 other competing dogs. She is the daughter of the legend Asap vom Aldamar who has produced the highest quality of German Shepherds. The father is the WORLD RENOWNED  VA1 Usher aus der Brunnenstrasse. He is the current WORLD Champion and the most saught after stud in the WORLD. These puppies will be absolutely correct in conformation as well as have the ability to be a working dog and top contender in shows!! They will also make eye catching family companions, sure to turn heads where ever they go!!
Purchase Dog