Father: Hachiko vom Messina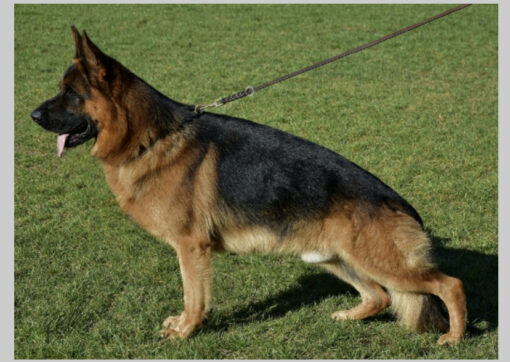 VA2 USA 2022
VA5 Belgium 2022
V21 BSZS '21 & '22
IGP3
Kkl Lbz
Hd/Ed
a1/a1
Hachiko is a WORLD renowned dog. He is a 2 times VA dog and is the current #2 male in the United States. He has ranked among the elite dogs in Germany and is now here in the USA to contribute his amazing qualities to GSD's here. He is a very powerful male with substantial character. Hachiko is very well pigmented and has absolute correct conformation with strong flowing movement. His offspring have placed within the top 10 in the world and continue to make great achievements. Hachiko is no doubt one of the best VA Nero v Ghattas sons there is and is a top male in the USA!
Mother: Jetta vom Lüttersbruch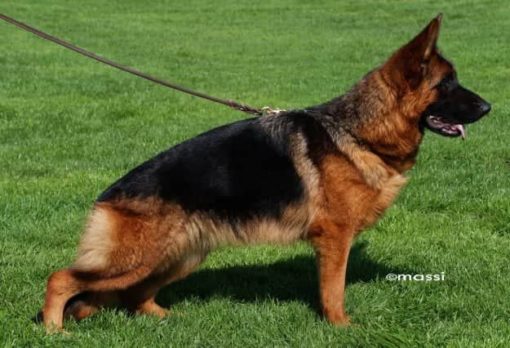 SG45 BSZS
IPO2
KKl1
Hd/Ed
a1/a1
Bred in Germany
Jetta is an impressive female that ranked number 45 in the WORLD in 2018. She has won multiple 1st place rankings in Germany and Europe. Her father was Gondor von Regina Pacis who ranked number 10 in the WORLD in his class at the German Sieger show. She has multiple World Champions in her pedigree. Her daughter was the #1 youth female in the WORLD in 2021!! She is a medium sized female with great proportions and pigment. Jetta is noted to have a very expressive head with a commendable dark mask. She has a wide ranging gate with a free forward reaching motion. She is no doubt a TOP German Shepherd female and produces fantastic offspring!!
---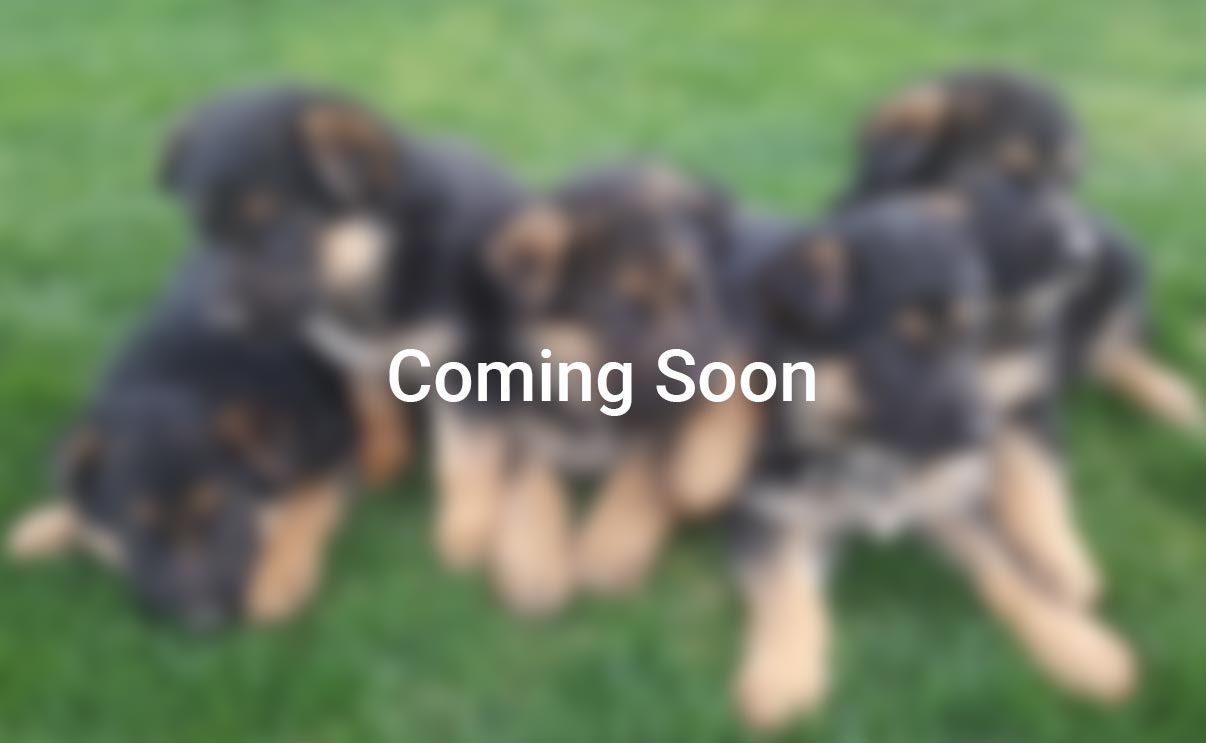 $3,000 – 3,500
The combination of Hachiko & Jetta is sure to produce the highest quality of puppies you can get here in the USA. Both parents bring wonderful attributes to their offspring and also compliment each other very well. These puppies will have stable temperaments for either work or family pets. Each puppy will have deep rich pigment and a gorgeous thick coat that German Shepherds are known for as well as superb conformation. Both parents have achieved high rankings in show while in Germany as well as the USA which will undoubtedly produce puppies that can achieve high rankings in show whether here or in Europe. This is the BEST of the BEST. We couldnt ask for a better mating combination and we look forward finding the perfect puppy for you and your needs!!
Purchase Dog