Father: Udro vom Team Panoniansee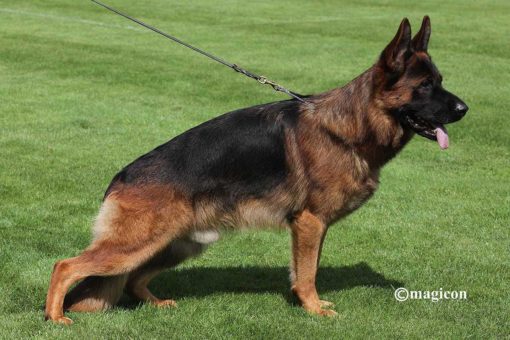 SG4 BZSZ
IGP3
Kkl1
Hips/Elbows
a1/a1
Bred in Germany
Udro is a TOP dog in Germany right now!! He was rated 4th in the WORLD in his class at the German Sieger show in 2019 and has multiple 1st place rankings in Germany. He will no doubt continue to be a WORLD CHAMPION in the coming years. He is the son of VA11 Mars von Aurelius who was ranked the number 11 dog in the WORLD in 2019. Udro has deep mahogany pigment that is very eye catching. He is a large, powerful and full-bodied male with correct body proportions. Udro has a very expressive, strong and well-shaped head with a dark mask and dark eyes. He has powerful movement with long reaching steps. All these traits have earned him a TOP position in Germany among German Shepherds.
Mother: Jetta vom Lüttersbruch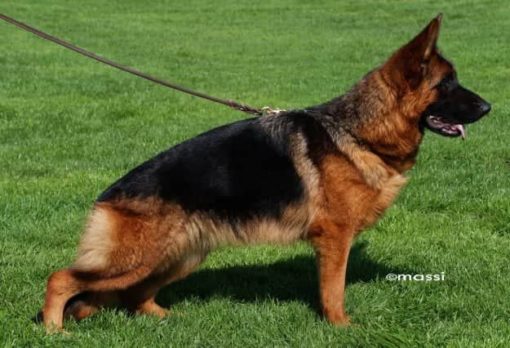 SG45 BSZS
IPO2
KKl1
Hips/Elbows
a1/a1
Bred in Germany
Jetta is an impressive female that ranked number 45 in the WORLD in 2018. She has won multiple 1st place rankings in Germany and Europe. Her father was Gondor von Regina Pacis who ranked number 10 in the WORLD in his class at the German Sieger show. She has multiple World Champions in her pedigree. She is a medium sized female with great proportions and pigment. Jetta is noted to have a very expressive head with a commendable dark mask. She has a wide ranging gate with a free forward reaching motion. She is no doubt a TOP German Shepherd female and produces fantastic offspring!!
---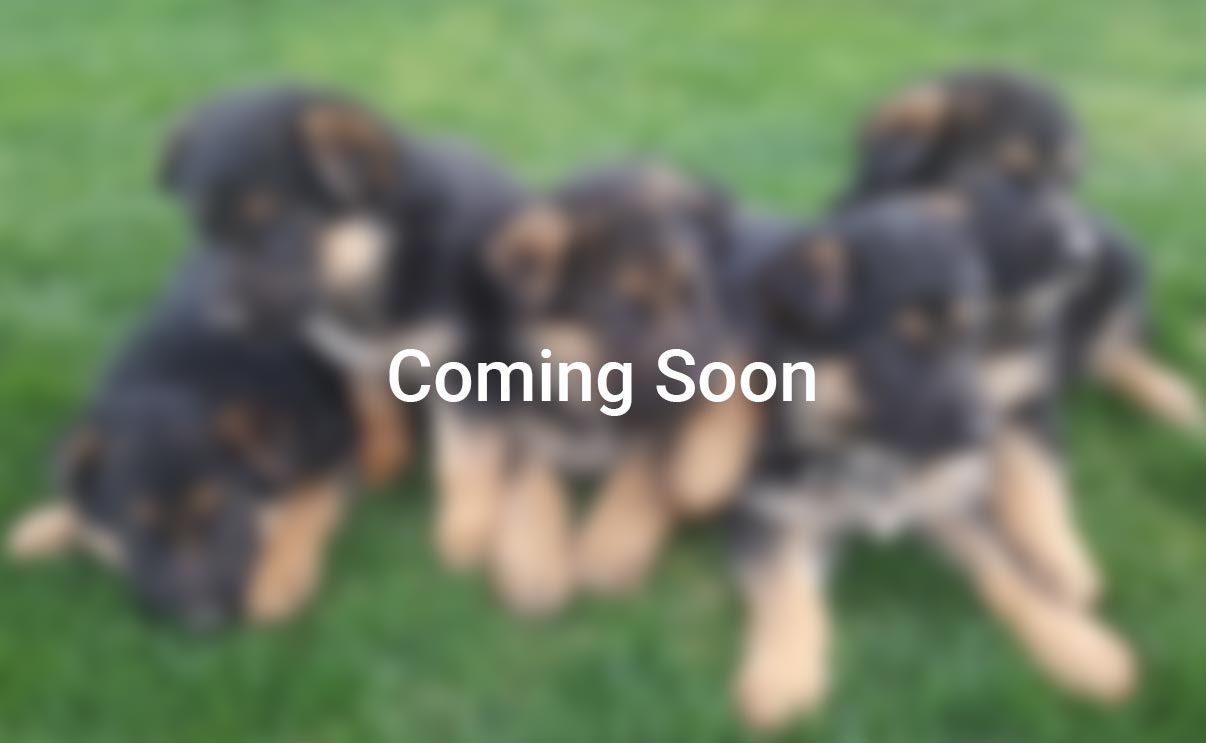 $3,000 – 3,500
This mating occurred in Europe and Jetta is being sent back to the US to deliver her puppies. Udro is a male that we dont have access to here in the USA so this mating is very exciting!! The combination of Udro and Jetta will produce TOP quality show dogs!! These puppies will have all the characteristics of a champion dog. They will do excellent in show as well as Schutzhund work. These puppies have multiple WORLD champions in their pedigree and will no doubt be stunning dogs for any one to have. Both parents have dominated the show ring in Europe and Germany and have been extensively trained as well as health tested. This litter is an ELITE litter that will produce TOP quality, HEALTHY puppies!!
Purchase Dog